Creating safe, positive environments for our future bright stars
At Classic, we're passionate about enhancing public access for all, and that includes our nation's younger generations who're pursuing their academic goals.
Covering primary schools, secondary schools, universities and more, our team is driven to create safe, accessible spaces that will inspire young Australians to discover their fullest potential.
While safety leads the way, we always factor in the design aesthetics. Keeping things fresh, we continually update our range to reflect the latest design trends, inspired by Pantone's Color of the Year palettes, ongoing industry research and analysis, and customer feedback.
In line with our passion for education, Classic released the 'BRIGHT' range of safety stair nosings with vibrant insert colours to seamlessly integrate with the most popular and effective colours in educational institutions.
Enhancing the vibrancy and safety of any building, bright coloured stair nosings work harmoniously with coloured walls and other environmental features to stimulate the minds of students and contribute towards a positive overall atmosphere.
Like any student, we're always learning and growing, discovering new ways to effectively contribute to Australia's future.
Giving you certainty when you need it most
From refurbishments to new builds, our goal is to implement the finest access solutions to complement your project needs. Ensuring full compliance and on-time turnarounds, Classic's comprehensive service gives you certainty.
Applicable to education (and any) project, our specialties include:
From tailored consultation and design, to supply and installation, we support building professionals with end-to-end fulfilment that gets you a step ahead.
You can view all of our products to find the solution that best meets your needs, or learn more about how we can help you by getting in touch.
Ones for the books, here's a summary of some of our recently completed education projects by state
Working closely with many of Australia's top architectural and construction firms, Classic Architectural Group provides innovative access solutions for projects in the education sector. Whether it's creating flexible learning spaces or enhancing safe passages for students, teachers and visitors, our expertise in safe infrastructure ensures all functional and aesthetic requirements are met.
We're proud of our involvement in projects for some of the nation's most reputed educational institutions listed below, some of which you may be alumnus of or familiar with.
Education projects in Victoria
Monash University, Chancellery Building, Clayton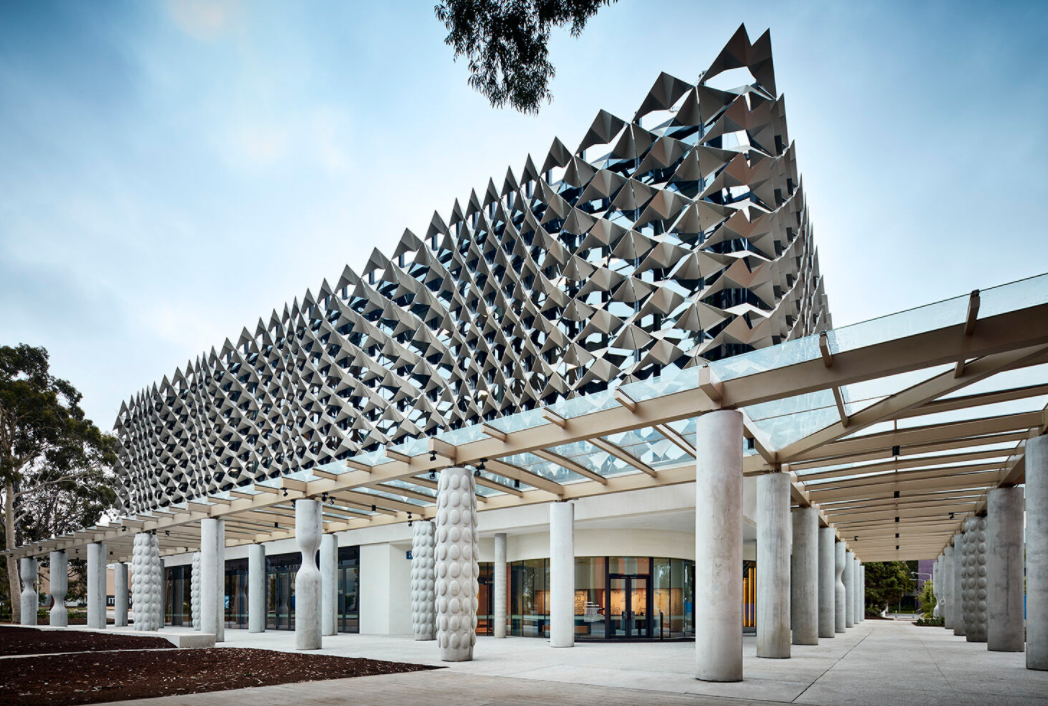 Deakin University, Law School Building, Burwood
Peninsula Grammar
St. Leonard's College
Melbourne University, Parkville
Prahran High School
Mentone Girls Grammar School
Education projects in New South Wales
Macquarie University, Macquarie Park
Rainbow Street Public School, Randwick
Stella Maris College, Manly
Wenona School, North Sydney
Good Samaritan College, Hinchinbrook
Willoughby Girls High School
Central Coast Grammar School
Santa Sabina College Sydney
Schofields Public School
Rosebank College, Sydney
Education projects in Queensland
USC Sunshine Coast University
The Southport School
Ipswich Grammar School
King's Christian College, Reedy Creek
Classic's commitment doesn't stop at installation. We're here for the entire journey – our team will also support your ongoing site maintenance requirements, making certain that your community's safety is never at risk.
If your education project is in need of our safety and access know-how, we welcome you to get in touch with us by calling 1300 244 377 to discuss your requirements.